Something that I really want to try to rock this season...
statement necklaces!
My style is kind of plain-jane.
Crazy for me is a stripe pattern...yeah.
So I'm really trying to be a little bit more bold in my
fashion choices, because I want my style to
reflect my personality better :)
I feel like I can get away with wearing plain colored tops/dresses
and still make a statement if I add a bold necklace like one of these:
I've always been a statement earring kind of girl, I think because
of how short my hair used to be. But now that my hair is growing out,
I prefer to wear a necklace over earrings :)
Not gonna lie...I was kind of scared of statement necklaces at first!
(Does anyone else get scared of fashion related things...or is that just me?)
But when I saw some statement necklaces being worn by others,
I realized that if you wear them right, they really can make an outfit without
making you look like a crazy!
I love how these ladies did it:
And see...they all have on plain colored tops!
My kind of girls!
The only thing that I'm still scares me about statement necklaces is
the price tag...yikes! Forget all of those ones that cost
$150+... Target has plenty of cute ones that won't cause you
break the bank!
So how do you feel about statement necklaces?
.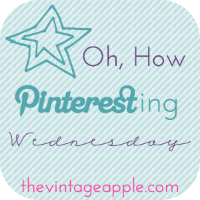 Like the pins you see on my post?
You can find all of my pin boards
here
:)