Well pretties, it's Wednesday which means that I'm linking up with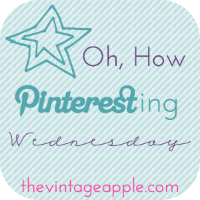 I usually share my top 10 (and very random) pins from each week.
Well this week I'm changing it up a little bit :)
.
In honor of The Hunger Games movie coming out this Friday,
(everyone pause and get excited!) all of my pins this week are dedicated to the series.
And if you don't know about The Hunger Games, I'm sorry, but have you been
living under a rock?! READ THEM! All 3 of them.
one//
I'm usually annoyed by the "Keep Calm..."
thing but I had to do it.
two//
Too bad I just bought a new phone case,
huh...maybe next time ;)
three//
This represents the parachutes that brought the tributes "gifts"
during the games. How pretty is it?!
four//
Mockingjay pin...classic!
five//
Am I alone in this?
six//
PEETA LOVE.
seven//
Mockingjay and one of Katniss' arrows.
I'd totally wear this!
eight//
Seriously?! If I was patient enough, I'd try this.
nine//
Coasters!
ten//
Seriously considering buying this.
I love you, Peeta...REAL!
eleven//
You know a book/movie is a big deal if there is an
entire nail polish line dedicated to it...
twelve//
Katniss' nickname.
thirteen//
Jennifer Lawrence plays Katniss in the movie.
Gorgeous!
Sadly, I won't be a the midnight showing. I'll be off celebrating my BFF turning 21!
But you better believe that I'm hitting the theater Saturday afternoon.
.
Happy Hunger Games week, friends ;)
I leave you with this:
Like what you see?
You can follow my pins
here
:)