Swap sponsoring has been such a great experience so far! I'm seriously "meeting" so many awesome women, and it makes blogging that much more fun :)
I have 12 sponsors for January, and this is going to be my first post (of 4) this month introducing some of them! So sit back, and get ready to read about some lovely ladies.
First, we have Alana from
Life & Times of the Intelligent Blonde
!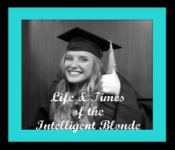 "Hi y'all! My name is Alana Christine; I'm an MBA student, avid blogger, and full-time Foster mom. I'm living life the only way I know how, and learning a lot along the way. My blog is a critical part of my life--it's my place to share my thoughts, record things that have happened to me, and tell my funny stories. Come on over to Life & Times of the Intelligent Blonde to share in my journey of being a 20-something, an Oklahoman, and of course, a Blonde..."
Then, there is Annelise from Aunie Sauce!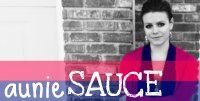 "I'm a 20-something on a crazy adventure through life. I live for every minute and always have a pep in my step. If I were an animal I'd be a yellow songbird and fly high and free each and every day...singing my own little whimsical song. I blog because I love to write, share my story, and connect with others who are as passionate about life as myself."
And the last blogger you'll meet here today is Amanda from
Little Tranquility
!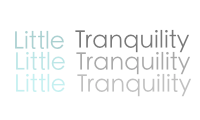 "I'm a 23 year old kitty-loving-chai-drinking-book-reading girly living in Washington, DC who has a passion for photography and an obsession with pretty dresses. I love learning new things and exploring new places. I'm always up for an adventure! I moved to the East coast a few months ago from Wisconsin, and so far, I'm in love! I sell vintage odds & ends on Etsy (www.casualsimplicity.etsy.com) and am in love with the sweetest guy in the world (http://little-tranquility.blogspot.com/2011/06/story-of-how-i-found-love-on-internet.html)."
I've had a lot of fun talking to these lovelies and getting to know them a little bit!
Keep an eye out for my next sponsor post to meet 3 more bloggers :)
Now get your little buns over to these three blogs and show them some love!
You won't regret it!
Oh, and I made one more new button! Feel free to grab it :)