3 cheers for Friday: YAY, YAY, YAY :)
Since I don't have Fridays off this semester, I fully appreciate the hype about Fridays!
So here are my 5 favorite things from this past week:
(I'm gonna warn you now, my week consisted of a whole lot of school so nothing was super exciting. But hey, it's the little things that count right?!)
one. I started reading The Hunger Games. I was skeptical at first, but I have to admit...I'm hooked!
two.
SOAPING! Seriously so awesome to do during my daily quiet time. I found it thanks to Erin over at
Captivated by Grace
.
Here
is the link she gave for explaining it a little more.
The inside cover of my SOAP journal :)
three. 98 days until graduation! Hallelujah. Seriously hoping I can make it until then - senioritis is kicking in already...
four. I got this new candle (Paradise Flower) from Target & I am obsessed. It smells fabulous (even when it's not lit) and it's a great color. Plus it's 1/2 the price of a Yankee Candle. Can't beat that!
five. My hair can sort of go in a ponytail without a headband! This is HUGE. I haven't had a real ponytail in about 4 years, and I'm trying so hard to grow my hair out. I mean I still have to load up on the bobby pins & hairspray, but hey...we're getting there ;)
I'm also linking up with
Hollie
for...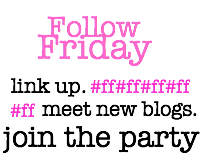 Enjoy your Friday, friends :)